Killing Sarai
by
J.A. Redmerski
My rating:
5 of 5 stars
What an IMPRESSING book! I was STUNNED!
Meet my beautiful determined Sarai
And my gorgeous cold-hearted Victor
The beautiful story of Sarai and Victor started when he came to the compound where she was kept as a slave.
Sarai have waited for the moment for nine years, and she grabbed the opportunity, even when her best friend doubted her.
"That look in her eyes, it's hopeless. She doesn't believe for a second that this insane plan of mine is going to work. And I probably wouldn't have either nine years ago, but desperation makes a person do crazy things."
But then Victor was an assassin, a cold hearted one at that.
"I need you to help me," I say. "I've been a prisoner of Javier's since I was fourteen-years-old."
"And you assume I'm going to help you because I am also American," he says simply.
I hesitate before I answer, "I-I…well, why wouldn't you?"
Somehow things got tangled and he was forced to take her with him.
"Are you human?" I hate him more every time he speaks. "What kind of man would not want to help a defenseless young woman out of a life of bondage and violence, especially when she has escaped her captors and is directly pleading for your help?"
He doesn't answer. Why doesn't that surprise me?
But along the way they learnt about each other, although just a lil bit..
"That look in her eyes, it somehow latches onto my soul and all I want is for her to turn and walk away. Because I know that if she doesn't, if she presses me further with those soft lips and sad, vulnerable eyes that I'll succumb to the moment and either fuck her or kill her."
Sarai was haunted by her days at the compound while Victor was haunted by his own demons.
"I let my head fall to the side, feeling the pang of defeat. I can't look at him anymore. Not out of anger or hatred or revenge, but out of shame. I can't look a murder in the eye because not only am I no better than he is, it's possible that I'm worse."
Sarai wanted to start over and Victor wanted to give her the chance.
But how is she gonna start over when the past seems to refuse to let her go?
"I can do whatever I want, yet I find it eternally difficult to choose where to begin. Or if to begin at all."
And after what they have went through, will Victor let her go? Will she let him do so?
"Cold-blooded murderer-for-hire or not, he saved my life."

"Despite my growing fear, I still want to be right where I am, trapped in the merciless arms of a killer."
They went against everything and stick together..
"...I will do everything in my power to keep you safe, but it's not a guarantee because no matter how much you trust me, you should never, under any circumstances trust anyone fully. In the end, you can only trust yourself. I am not your hero. I am not the other half of your soul who could never let anything bad ever happen to you. Trust your instincts first always, and me, if you choose, last." - Victor
But..
"Is this going where I think it is?"
"Probably not," ... "but it will still be unpleasant."
However, their world is no fairytale. There were people who were after them. Killers and murderers. They had to make a decision soon before they both ended..dead.
"We sit in stillness, both looking out ahead, both married to our thoughts. I wonder if hers are about me. I can't help but for mine to be about her."- Victor


"Some people believe that when two people separate that over time they heal. They start to find interest in other people. They go on with their lives. But that hasn't been the case with me at all." - Sarai
Just freaking read this brilliant book already!
p/s: I didn't like The Edge of Never from this author but I decided to give the author another chance and I am freaking amazed at how good the author could be!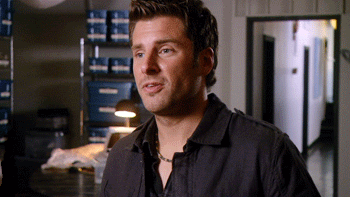 View all my reviews